Welcome to our Bricklaying and Stone-laying page.
We offer good quality brickwork and stone work to home owners, builders and developers for small to medium size projects.
As well as offering new brickwork or stonework we are highly skilled at restoring old walls and buildings.
We are also very experienced in using lime mortars whether it is bedding or pointing mortars, and we are able to use many different pointing finishes to suit different jobs.
For structural, ornamental or restoration brickwork or stonework please call Ian for a free quote on 01258 858792 or 07889 725659.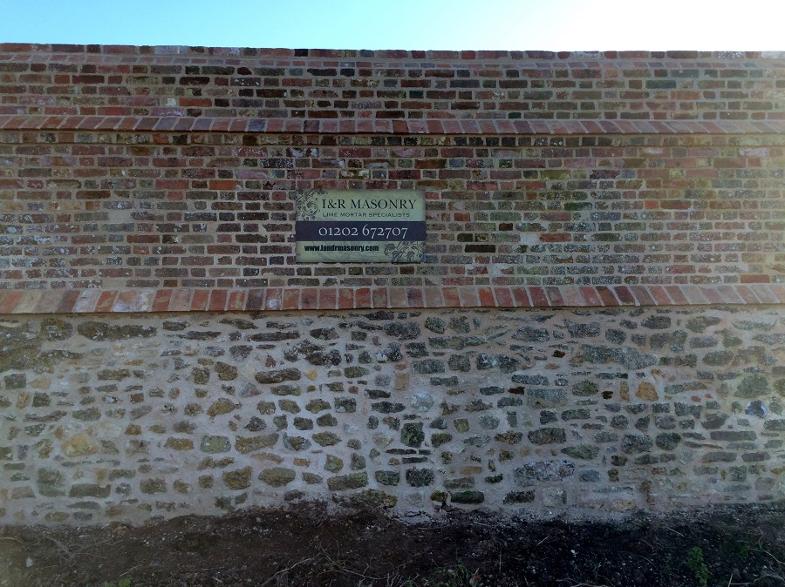 Rebuilding a 400 year old wall in lime mortar, its around 4 meters high and over half a meter thick.
Our sign shows our old home phone number, we have moved area slightly recently and it is now...
Home 01258 858792
Mobile 07889 725659